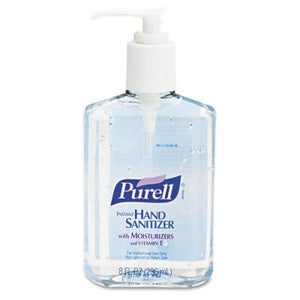 Advanced Hand Sanitizer Refreshing Gel, Clean Scent, 8 oz Pump Bottle, 12/Carton

Kills 99.99% of most common germs that may cause illness.
Perfect for frequent use.
Mild formula with four moisturizers is free of triclosan, parabens, phthalates, and preservatives, so it does not dry out or irritate skin.
Hands feel soft, even after many uses.
Count: 12 EA / Carton
Weight: 7.0 lbs / Carton
Dimensions: 6.952" x 7.007" x 9.445"
UPC: 073852096521
Count: 0 EA / Box
Weight: 0.545 lbs / Box
Dimensions: 6.0" x 2.9" x 9.445"