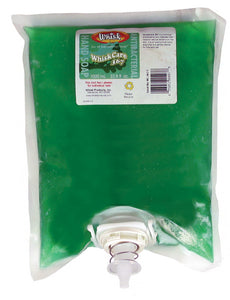 1000 ml Antibacterial CleanShot Foam Bag, 8/case
Use when eradication of germs is a necessity, and frequent hand washing is critical. This mild, yet effective, white hand soap offers 100% cleaning plus antibacterial properties without drying the skin. Recommended for people in jobs with high public interaction such as schools, offices, institutions, etc. because it contains the highly effective germicide PCMX.
WhiskCare cleansers are designed to help eliminate commonly encountered germs on the hands. Each cleanser has been formulated to kill the bacteria found in various environments, while still cleansing the hands. All WhiskCare cleansers are formulated to ensure that hands are left clean and soft after each washing.
Product Accessories